Masterclasses
Eliana has loved sharing her passion for pastry and design in the past and continues to do so through her informative, hands on and tremendously fun masterclasses. Whether it's to improve your skills in the kitchen or for a fun evening out with friends, the classes suit a wide range of opportunities and occasions. 
She loves meeting new people who are as excited as she is about the art of pastry and design.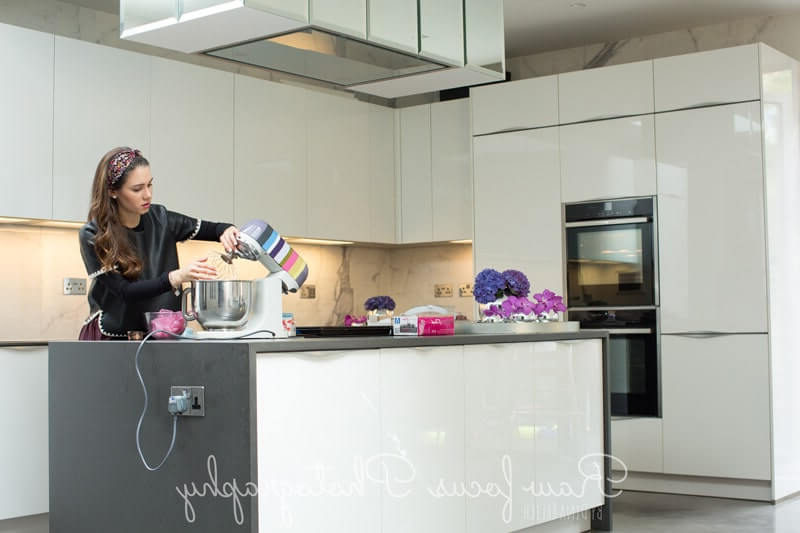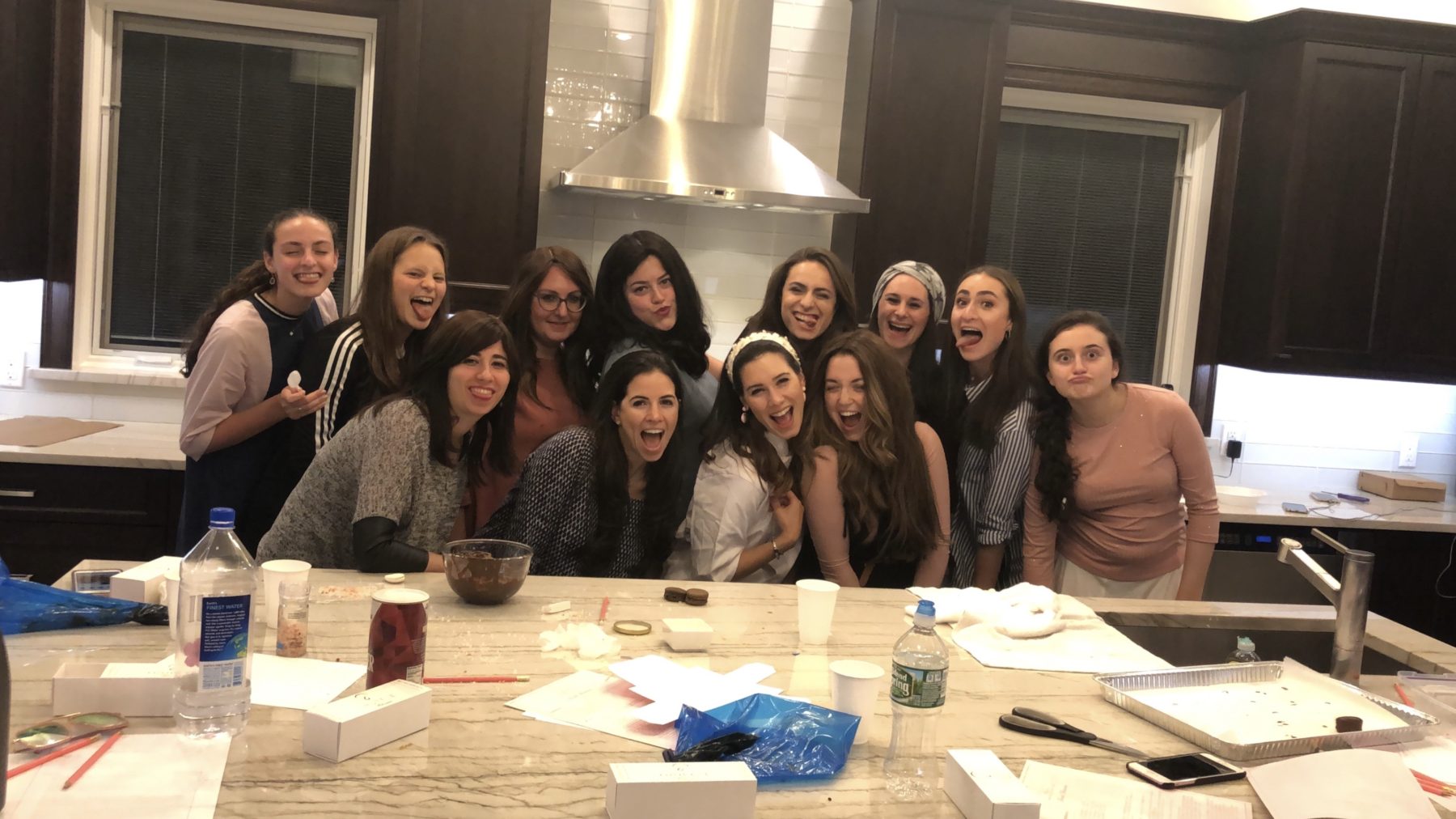 Our classes can be held in the comfort of your own home for any Simcha, get together, special occasion, charity event, or just for fun!
In order for everyone to get that hands-on experience, we keep the classes small and intimate with a maximum of 10 – 12 bakers.
You will be talked through the science and background of the pastry we will be making and everyone will get a chance to pipe their own pastries and decorate them.
Each participant goes home with a box of pastries from the class, the full printed recipe, and method, plus a lot of tips and tricks on how to make baking a fun and easy experience.
For pricing and availability, please use the contact form below.
Online Eclair Masterclass
Having successfully given classes in over four countries to over 200 women, Eliana decided to film an online class where anyone, anywhere, can purchase her class and begin making her beautiful pastries at home. 
Many of her students have even started successful businesses of their own after attending one of her classes. 
The idea of an online class was also highly requested during COVID-19.
You can bake along with Eliana whilst she shows you just how easy it is to make, and decorate the beautiful fluffy pastries, more commonly known as eclairs or choux pastry.  
What you can expect from the online Eclair class:
A specialized baking kit with equipment for the class delivered straight to your door.

T

he full recipe printed and laminated for your future reference. 

A fun learning experience for bakers and non-bakers alike. 

Lifetime access to the class.
KIT Includes:
1 Eclair tray (
can order a second tray for $25)
Wooden Spoon
Water mist spray bottle
8mm piping nozzle
Piping bags
Flat palette knife
Eclair cases
Pink food coloring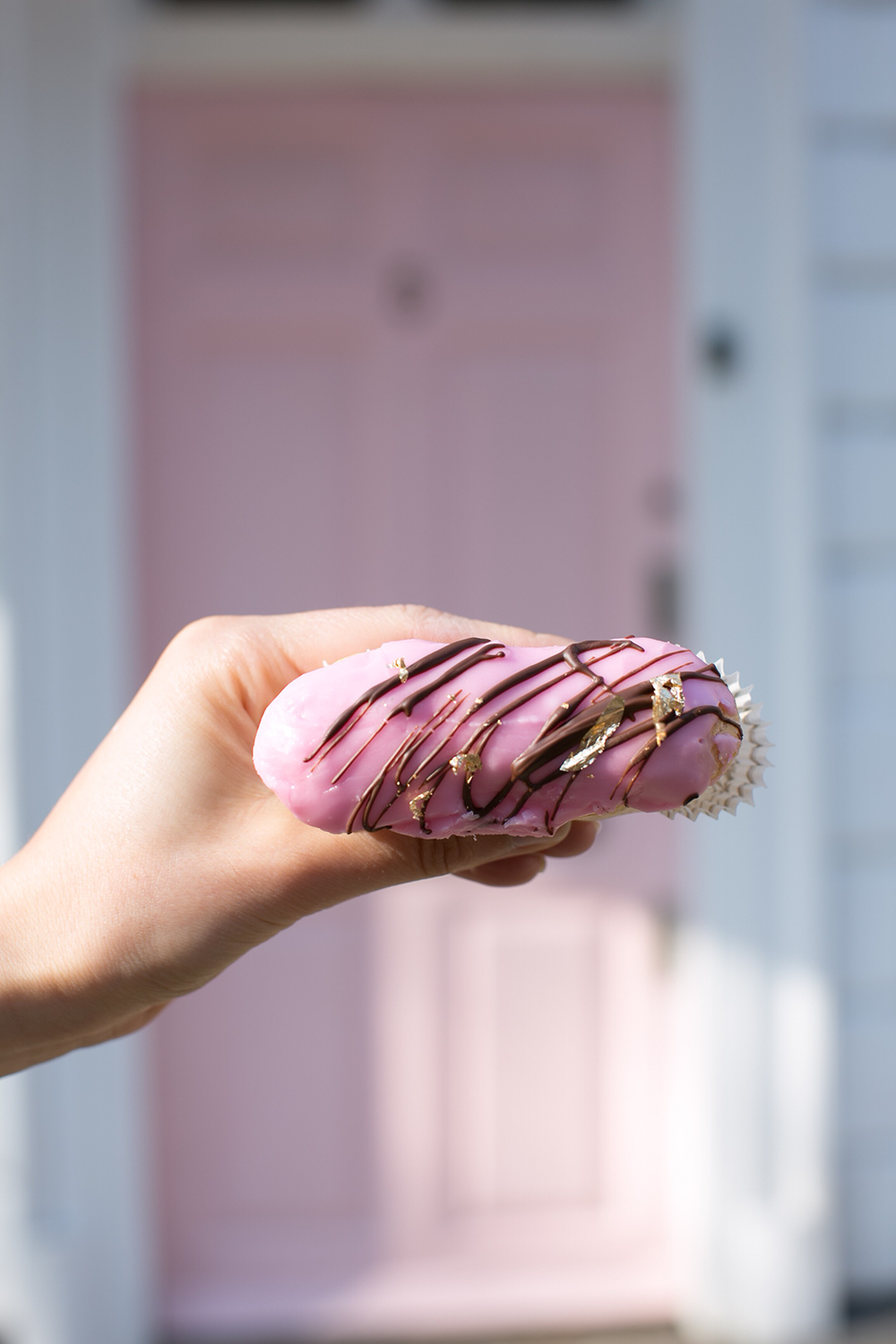 Submit your info to preorder masterclass (no payment required)
Currently, there is only one class available to purchase online.
If you would like to arrange a group class for an event, Simcha, or just for fun, please use the contact form above and Eliana will email you back with her availability.
Classes have been extremely popular for bas mitzvahs, family get togethers, the jewish baking community (thanks to Instagram) or just for fun! 
Eliana is a self-taught pastry chef, which means she had no formal training or expensive schooling prior to her starting her own business. By purchasing or attending one of her classes she will show you just how easy it can be to create something beautiful from just a few simple ingredients at home.
Throughout the class, Eliana always adds in some handy tricks and tips that are useful for everyday use in the kitchen. The most popular one is when she turns the mixing bowl upside down on top of her head, with the contents inside – you'll just have to come to a class to see for yourself!
Once you have purchased the masterclass package you can log into your account and access the full video